The British monarchy has been a long-established institution that has historically faced untold scrutiny and scandal. In spite of this, it's an institution that has brought people in the UK together during troubled times and provided cause for celebration, the upcoming Queen's Platinum Jubilee being the next event.
As the longest serving monarch in British history, the Queen has been devoted to a life of service and undertaken constitutional and diplomatic duties for over 70 years. Though as time goes on, the question of the future role and the relevancy of the royal family still remains, and will continue to do so even when Prince Charles ascends the throne.
We asked 450 people from a nationally representative sample in the United Kingdom, about their plans for the upcoming Jubilee celebrations and how they feel about the monarchy and its place in modern Britain today. These are some of the results we found:
The Northern Irish are the most joyful of the Home Nations with 7 in 10 planning to host or attend a street party.

More women (86%) than men (75%) think the queen has done a good job and served her country well.

70% of Brits aged 55 and over think the royal family is still relevant today and that it's changing with the times. The younger generations feel less strongly (46%).
Only 29% of Brits think Charles will make a good King. The Scots (46%) and Welsh (43%) feel more strongly that Charles will not be a good successor compared to the English (31%) and the Northern Irish (14%)

The infographic below represents our key findings from the research: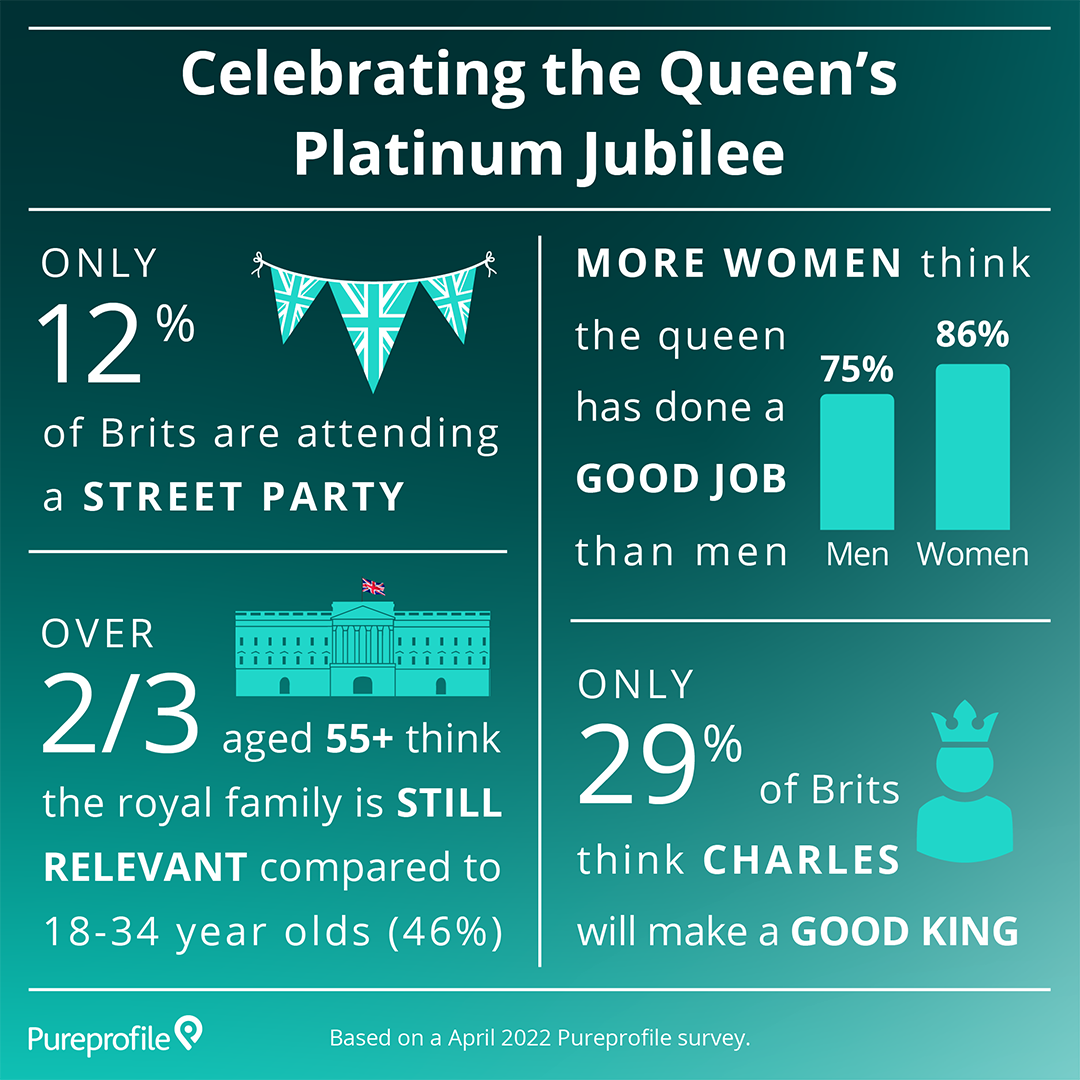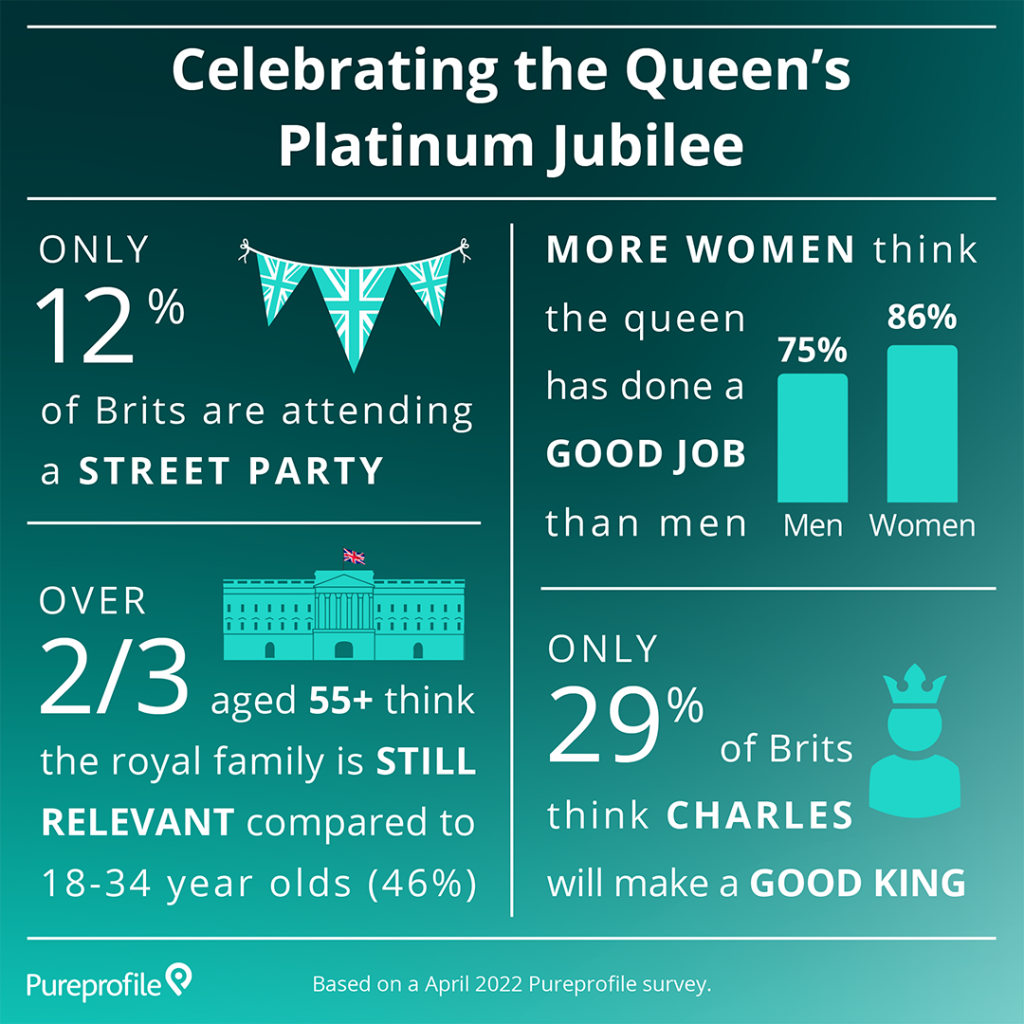 Share this infographic on your website