Originally published: Daily Bulletin, 03 November 2020
Whether it's a takeaway pint from the local pub or trying a new barista, the lockdown has reignited Australia's love for shopping locally. Takeaway shops (34 percent), cafes (31 percent), restaurants (30 percent) and bakeries (29 percent) are among those who have had the biggest bounce since lockdown, according to research commissioned by Mastercard.
Despite three quarters (76 percent) of Australians being mindful of their spending during the initial COVID-19 lockdown period and more than half (56 percent) not really knowing anything about their local businesses, 73 percent are wanting to actively spend in the local community to help them bounce back and recover. In fact, 42 percent are so committed to helping the locals stay afloat they've spent more money on a product or service in the local community despite knowing they could have found it cheaper elsewhere.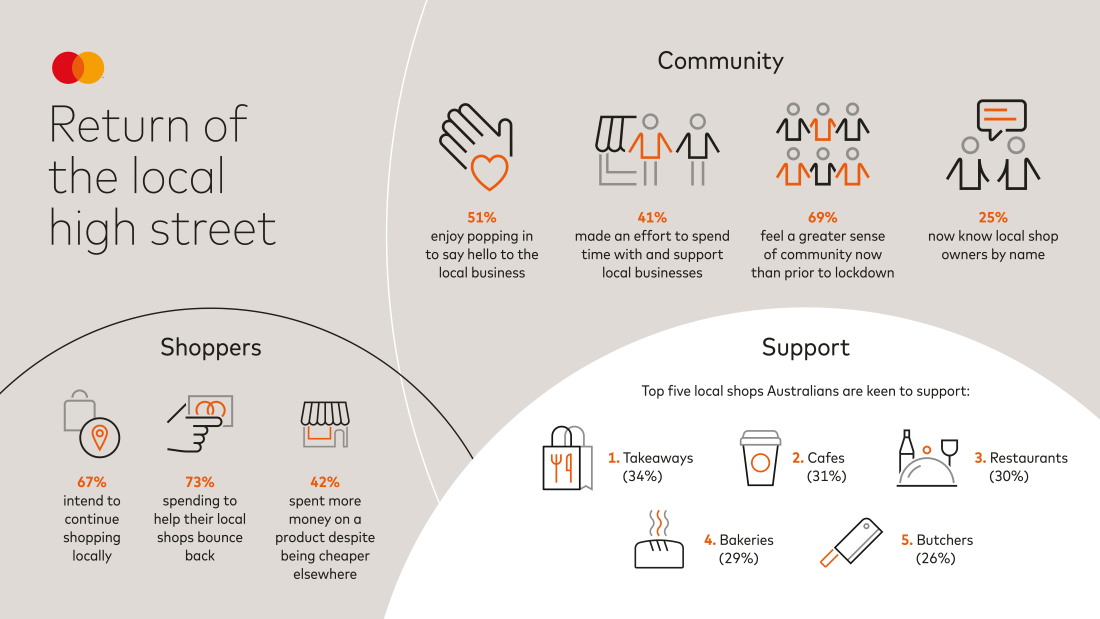 On behalf of Mastercard, Pureprofile commissioned an online survey of more than 1,000 Australians nationwide. The research explored the common areas where Australians are spending and their intentions to continue shopping locally following the lockdown period.
Read the full article >