With ongoing travel restrictions and both health & economic concerns front and centre, we're about to experience a Christmas unlike any before.
In order to uncover the impact of COVID-19 on the upcoming festive season, we surveyed our panel members and compared those results to our 2019 data. The in-depth insights from this research can be found in our 2020 Christmas report.
Unsurprisingly, this Christmas will be about less. Less spending, socialising and travelling compared to last year, with an increased focus on exploring local attractions. We found that 82% of Australians are planning on spending time locally this festive season – before COVID-19, this figure was 24%.
It's clear that the impact of the pandemic on the way we will celebrate is very profound. The hardships and uncertainties are hard to ignore, from the way our online spending habits have changed to the way we feel about the festive season.
Here's a snapshot of our findings: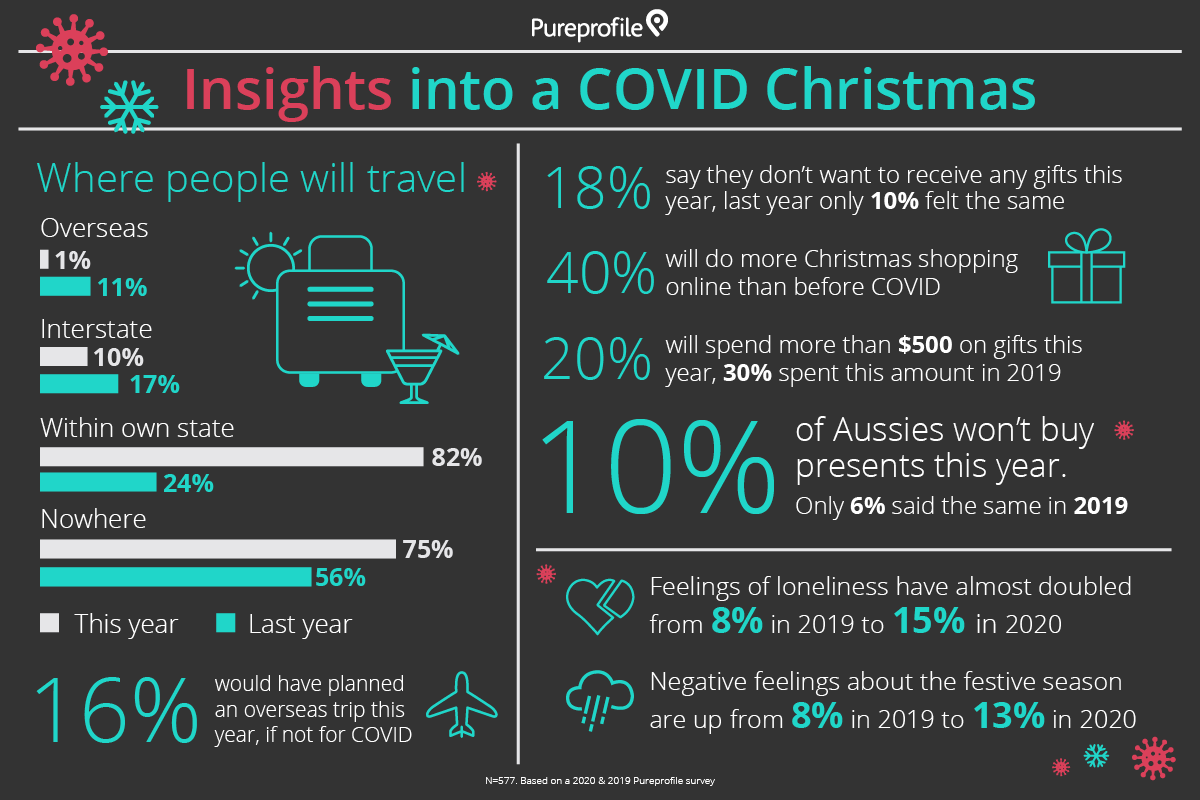 Download your free report to learn more about what a COVID Christmas will look like.